CSN Appoints New President & CEO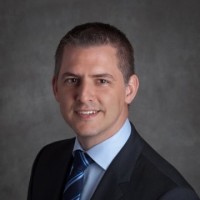 The country seems poised to emerge from weeks of reduced activity and CSN is wasting no time preparing for the next phase of their growth plan. The role of President & CEO now belongs to Ryan Bruno. After joining CSN two years ago as the company's Chief Financial Officer, Bruno now finds himself leading the direction of one of the nation's top collision repair networks.
Since 2018 Ryan has been responsible for CSN's financial and strategic direction, an area of expertise he cultivated from previous roles at TD Securities, the Bank of Canada, and Economical Insurance. His background in financial analysis, economic analysis, and business strategy make him an incredibly valuable asset to CSN at a time when corporations are evaluating their positions in these very categories.  
While the landscape of the collision industry has become more challenging to read, CSN's commitment to being a market leader has not wavered. "This is an exciting time to lead CSN. We have a solid foundation and the strongest operators and collision centres in the country. CSN is well positioned to execute on our long-term objectives, which will help our licensees continue to lead the market" Ryan said.
CSN continues to build momentum of late as they have added collision centres to their network throughout the pandemic despite the obvious challenges that repairers have faced over the last 2-months. Adapting their service offerings to respond to consumer demands has been a significant value-add for the collision centres within the network and for the customers they serve. CSN's commitment to existing licensees will be the primary focus as the CSN network continues to grow.
"In order to execute on our growth plans across North America, while maintaining our leadership position in existing markets, we need to have one person at the helm with the proper title and with overall accountability. With his skill set and expertise, we know that Ryan will be able to elevate the experience of our stakeholders, while helping our collision centres to grow and remain profitable" said Nick DiLuca, Chairman of the CSN Board of Directors.
CSN will have a common goal in the near-term placing an immediate focus on navigating a path through the COVID-19 crisis. With clarity seemingly on the horizon their emphasis will shift to more of their long-term plans which are now under the careful watch of their new President & CEO. "CSN has made a lot of changes over the past few years and our commitment to excellence means that improvements will continue into the future".